Controversy and destruction dominated BATTLEBOTS Episode 2. Here's what you need to know about each fight (SPOILERS AHEAD):
Overhaul vs. Lock-Jaw
Heavy-hitters Overhaul and Lock-Jaw traded blows until the final second of the bout, when Lock-Jaw delivered a stunning strike that put the opposing bot on its back. Tempers flared as Lock-Jaw continued its assault even after the final buzzer rang. Lock-Jaw walked away as the winner -- despite accusations of foul play.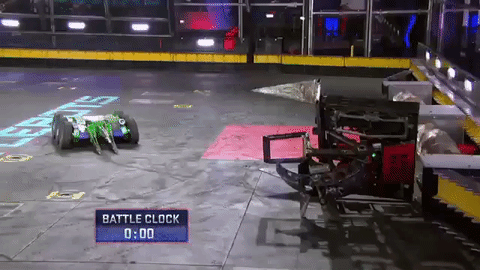 Bronco vs. Witch Doctor
Bronco and Witch Doctor had an aggressive opening sequence. Bronco sent Witch Doctor flying through the air, while Witch Doctor's mini-bot attempted to torch the competition. Bronco escaped the flame-throwing mini-bot by bucking itself into the air. Soon after, Bronco scored a T.K.O. by flipping Witch Doctor onto the rails.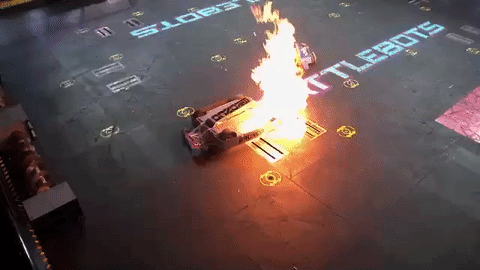 Counter Revolution vs. Tombstone
Battlebox legend Tombstone came out strong, delivering a series of metal-shattering hits in mere seconds. Counter Revolution was helplessly tossed around the ring like a rag doll. Tombstone lived up to its name, earning another T.K.O in record time.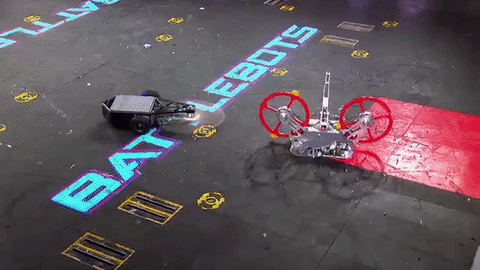 Complete Control vs. Ghost Raptor
After the first bout was stopped for official review, the two bots -- Complete Control and Ghost Raptor -- squared off in the arena once again. Ghost Raptor was severely damaged in the opening minute, but managed to power through an intense battle that tested the grit of both bots' drivers. The bout showcased an impressive array of grappling techniques but, in the end, Ghost Raptor was declared the victor.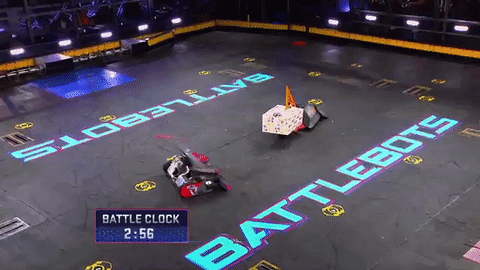 BATTLEBOTS
airs Wednesdays at 10/9c only on Science Channel.