As the round of 16 continued, the remaining eight bots went head-to-head in a brutal display of action. It's a bot-eat-bot world. Here's what you need to know about each fight (SPOILERS ahead):
Witch Doctor vs. OverDrive
While OverDrive dominated in previous battles, the bot met it's match with Witch Doctor. Witch Doctor's spinner dealt massive amounts of damage, sending shrapnel flying all over the ring. Shaman, Witch Doctor's flame-throwing mini-bot, delivered the finishing blow, melting OverDrive's tires, rendering the bot inert and defenseless. Witch Doctor won the match by T.K.O.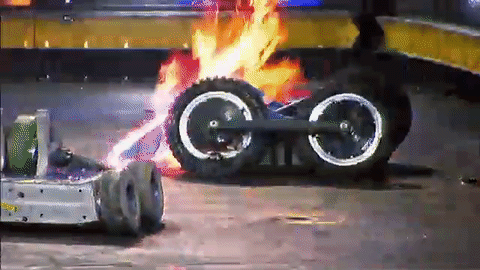 Tombstone vs. Radioactive
In another brutal display of power, Tombstone's deadly spinning blade tore through its opponents defenses, dismantling Radioactive in mere seconds. Tombstone earns another notch in its belt.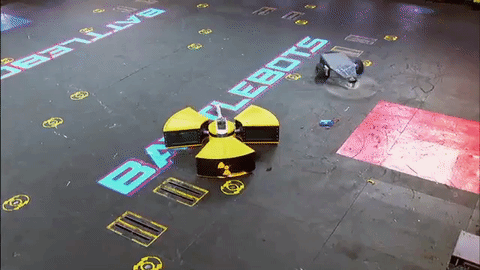 Lock-Jaw vs. Overhaul
Rivals Overhaul and Lock-Jaw met once again. Lock-Jaw was seeking to dominate the competition and Overhaul was looking at a chance for redemption after losing its first bout in the qualifying round. This time, Overhaul was the aggressor and, within seconds, established a powerful choke-hold, puncturing Lock-Jaw's tire, prohibiting the bot from escaping further damage. Overhaul wins by T.K.O.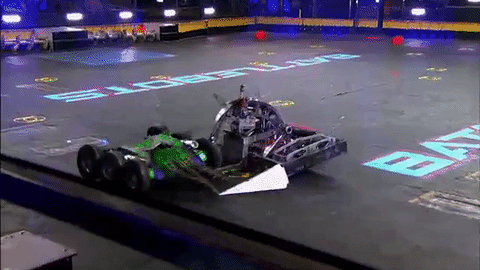 Bite Force vs. HyperShock
HyperShock, the underdog in this battle, was the aggressor, forcing Bite Force into compromising positions. HyperShock was on track for stunning upset until a technical malfunction disabled the bot, leaving it defenseless. Bite Force seized the opportunity and delivered a ruthless suplex. Bite Force survives the bout, winning by T.K.O. - a shocking disappointment to the underdog.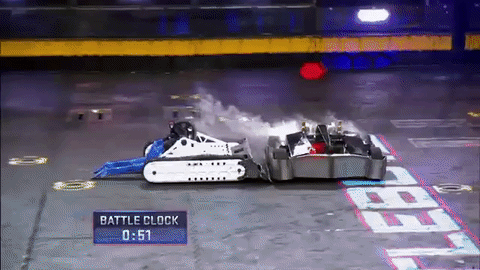 BATTLEBOTS
airs Wednesdays at 10p only on
Science Channel
.