The championship battle has arrived, and it's a doozy. Read on to see which bot was crowned champion, and which bots was sent home:
Tombstone vs. Bronco
These dominant bots sent sparks flying as they battled it out for a spot in the championship round. Bronco drew first blood with a powerful hit that sent both bots reeling. As the bots continued to exchange powerful blows, Bronco was flipped upside-down. The bot was able to right itself but Tombstone seized the opportunity to score a deadly blow, dismantling its opponents wheel and rendering the bot inert. Tombstone was declared victor, earning a spot in the championship round.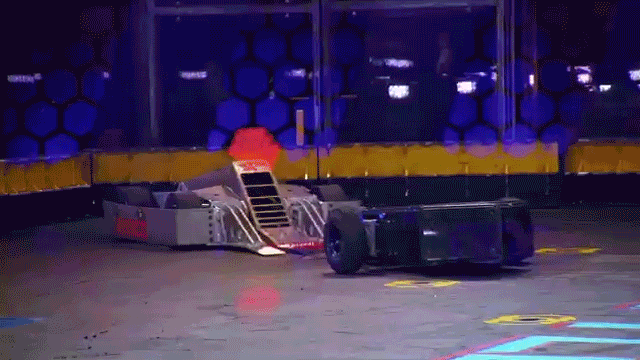 Bite Force vs. Ghost Raptor
Bite Force dominated this match-up, grappling with its opponent and forcing it into the pulverizer. The bot efficiently dodged Ghost Raptor's counter-attacks and managed to deliver a stunning suplex, dislodging its opponent wheel and forcing the broken bot into the screws. Bite Force was declared the victor.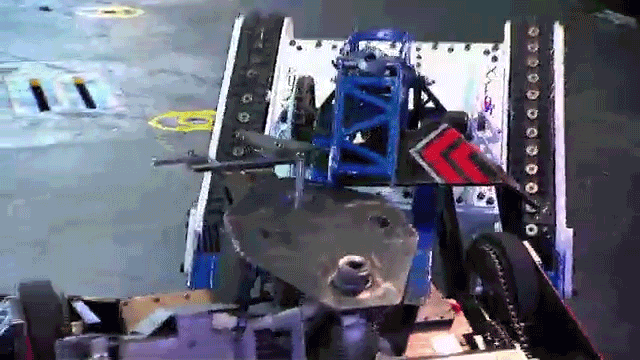 Tombstone vs. Bite Force
The BATTLEBOTS championship match pits Tombstone, a lethal bot, against the cunning Bite Force. Both bots were on the offensive. Tombstone's blade ripped into Bite Force's protective wedge, while Bite Force pinned its opponent in the corner. The damage started to take a toll on both bots; Tombstone's batteries began to smoke (signs of an internal fire) and Bite Force was unable to maneuver efficiently, but both bots survived the mayhem - leaving the decision to the judges. After examination, Bite Force was declared champion.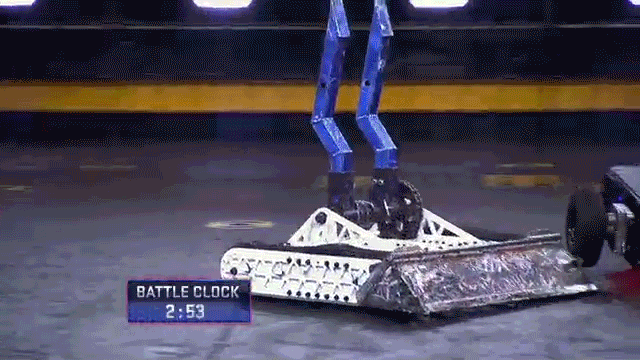 Don't miss the premiere of BATTLEBOTS Season 2 Wed., Aug. 23 at 9p only on Science Channel.