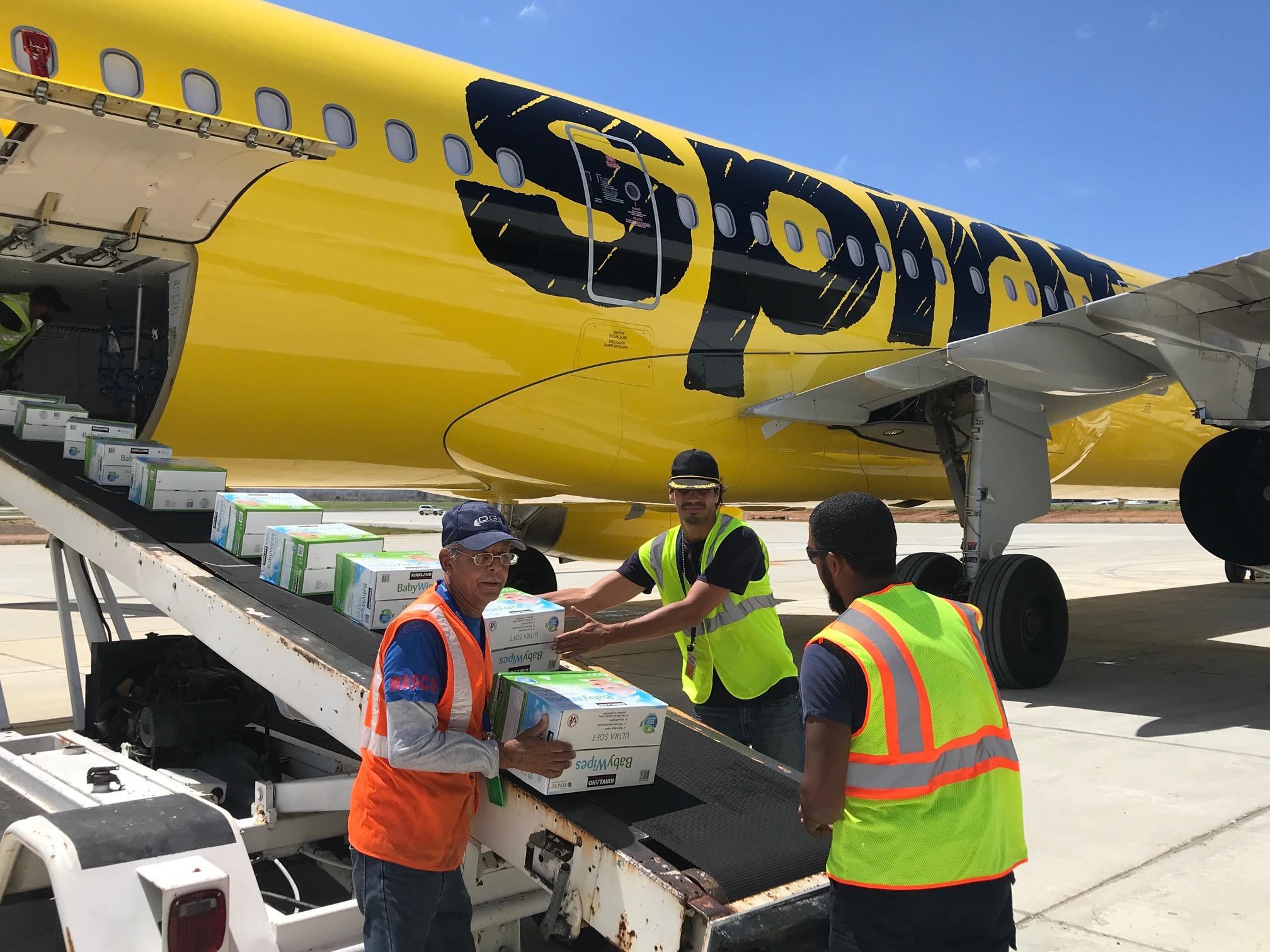 After back-to-back hurricanes struck Puerto Rico, much of the relief effort and media coverage focused on San Juan and surrounding cities on the eastern coast.

But the devastation stretched across the island. The western side, including the town of Aguadilla, was somewhat neglected, despite suffering similar damage as the capital. One woman launched a grassroots effort to help this region -- and succeeded beyond her expectations.

Lara Richardson, a member of the Discovery Communications family, says "Puerto Rico is near and dear to my heart." She grew up on the island, attended high school there, and has a daughter who's half-Puerto Rican. She describes the hurricane's destruction as "unfathomable."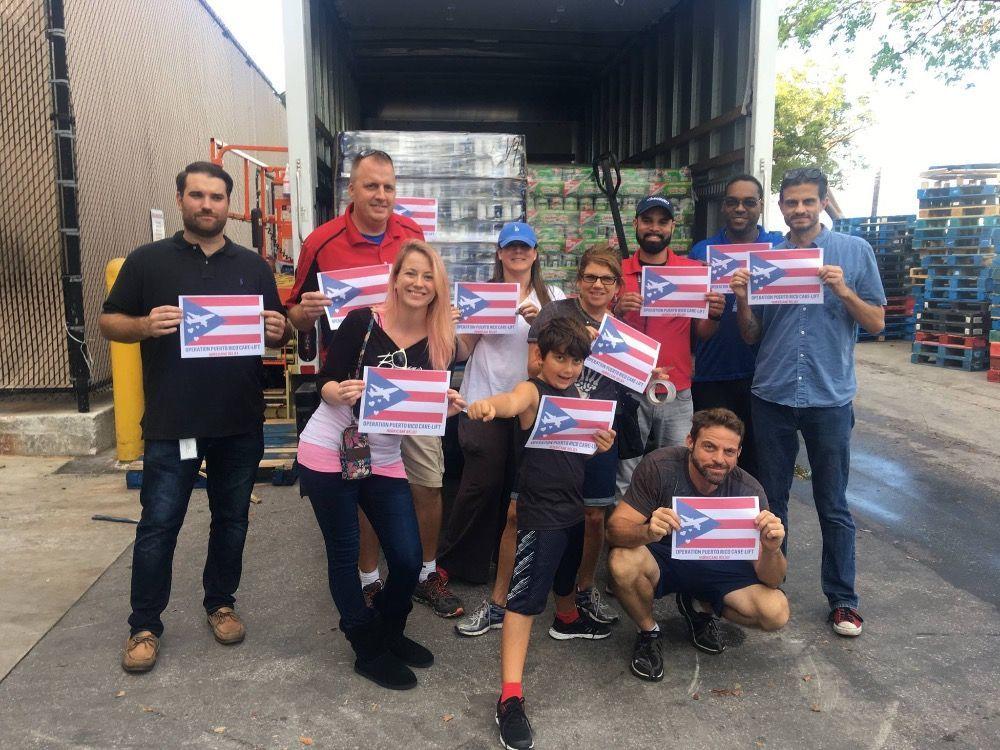 So she created Operation Puerto Rico Care-Lift on GoFundMe. The goal was to raise money and transport supplies via private jet to Aguadilla's airport. More than a thousand individuals donated. Discovery, ION Media, Hemisphere Media, PromaxBDA, and Danzinger Kosher Catering contributed as well. To top it off, Spirit Airlines and Lufthansa Technik Puerto Rico answered the call, loaning out planes, pilots, and flight attendants to the effort.

The result was more than $135,000 in monetary donations and 18,000 pounds in supplies, including food, water, batteries, baby formula, flashlights, bug spray, along with gift cards for Walmart, Costco, Home Depot, and local gas stations. Items were delivered directly to those in need, instead of waiting in warehouses for the authorities to distribute. Spirit has been able to make not just one but three flights to Aguadilla, delivering 54,000 pounds of aid in total. Each time, the plane returned to Florida with 220 evacuees. Lara remembers, "There were cheers...as the plane pushed back from the makeshift gates" before the flight back to the mainland.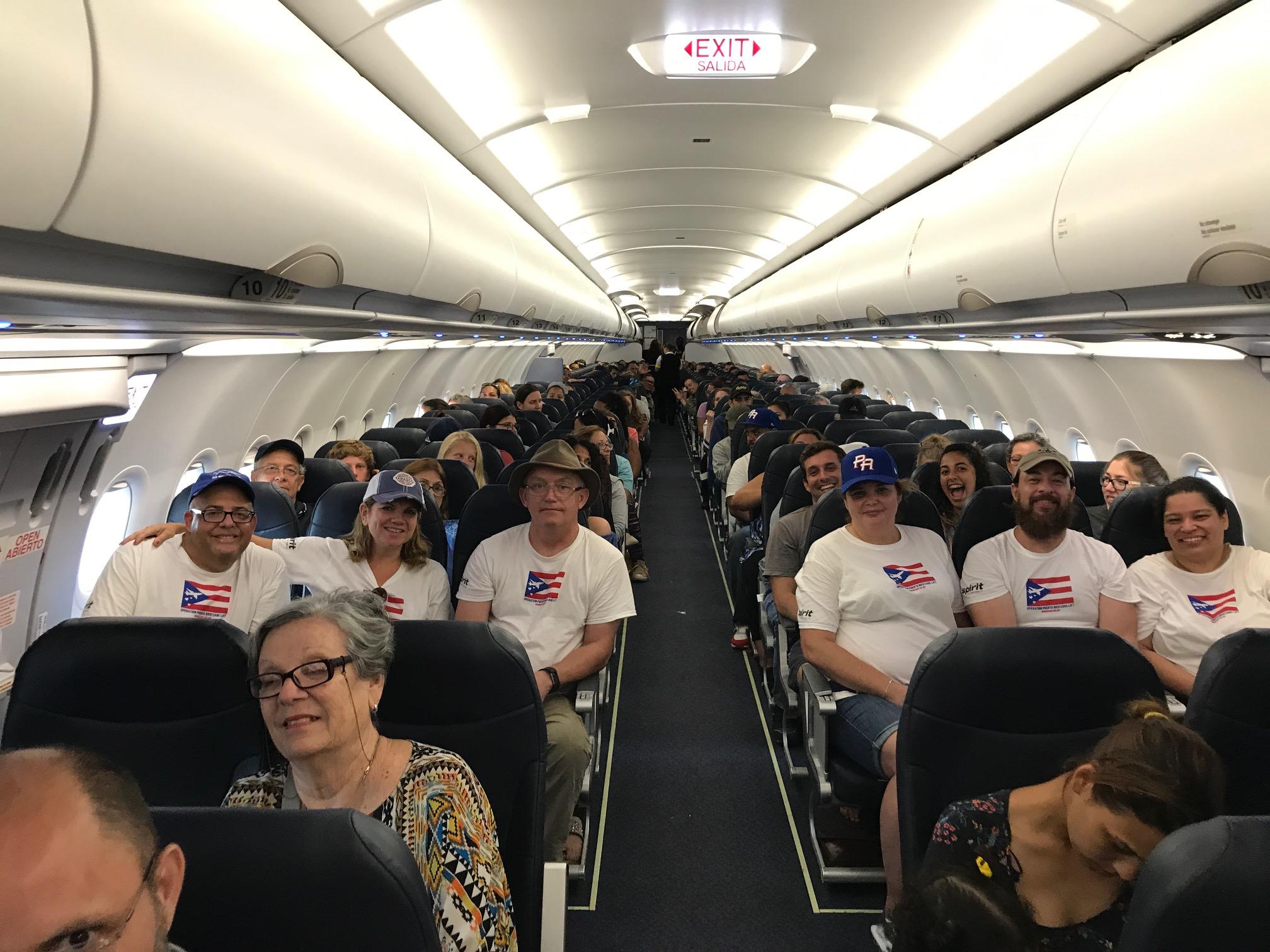 For flight attendant Priscilla Lee, the mission is personal. "My mom is there, my sister, my children -- I have a a 14-year-old and a 13-year-old." She says she speaks to her family whenever there's cell reception. "I haven't heard from them in four days."

Lara returned to the town she grew up in and found it "savaged and barely recognizable." But the outpouring of support has given her hope. On her GoFundMe page, she writes: "Thank you to all who have supported this effort. Your compassion knows no ceiling! Please keep donating and we'll keep going!"

You can donate to Operation Puerto Rico Care-Lift here.