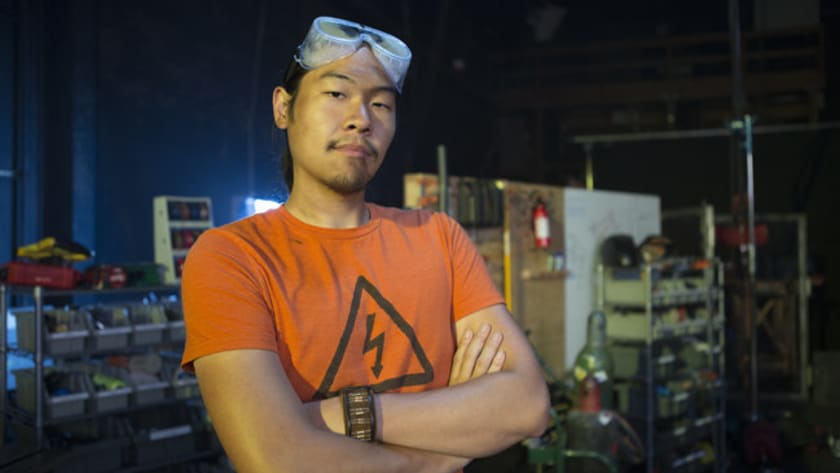 Allen Pan is an engineer, educator, YouTuber, hitchhiker and overall imagination man. He graduated from the University of Southern California in 2012 with a B.S. in electrical engineering and a minor in cinematic arts.
After working in the defense industry for a few months, Allen quit and began working with various maker-spaces in the Los Angeles area. After designing and presenting workshops, summer camps and after-school programs, Allen used his experiences in education to invent and successfully crowd-fund an electrically conductive sticky tack.
But while trying to start a small business with Conductak, Allen's side project of building working versions of science fiction and fantasy gadgets on YouTube went viral, and he's been a YouTuber ever since. Allen's YouTube channel is called Sufficiently Advanced, and to date has more than 34 million views. His most popular videos include an "unliftable" magnetic replica of Thor's hammer and a lightsaber with a burning flame blade.
Allen's specialty is working with low budgets and improvising uses for off-the-shelf components, although since becoming a professional YouTuber he's grown more familiar with fabrication in a workshop environment.
Youtube: Sufficiently Advanced