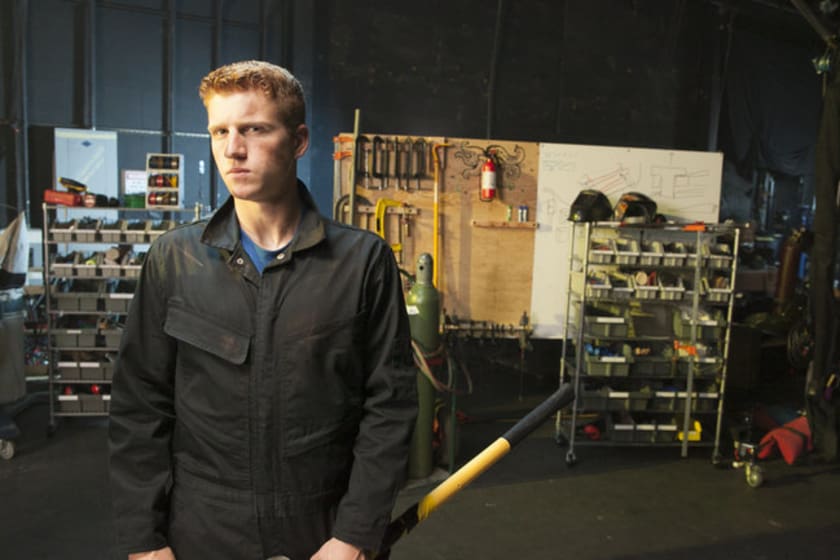 As a kid, Ben built with LEGO and K-nex, then progressed right to power tools and pretty much anything he could get his hands on! By the ninth grade he was building drones for the University of Massachusetts Boston, designing autonomous research boats and going for his pilot's license. Ben's life changed rapidly when he was struck down with Lyme Disease and missed two years of school as a result.
After a seemingly miraculous recovery, Ben was back. He hit night school to catch up and started building like there was no tomorrow. He started a YouTube channel to showcase his skill set, and that's when, in his words, "Things went nuts!" In just one year he had built a fusion reactor, unmanned submarine, air liquefier and a bunch of high-tech scientific devices. Ben was first noticed by Peter Brown of Whale Wars (for whom he built an array of underwater camera systems), but it wasn't long before SpaceX offered him an internship at their famous headquarters.
A self-confessed build freak, Ben regularly spends 18 hours a day tinkering. When not in the workshop, he climbs mountains, skis, runs ultra-marathons and paraglides. He trains daily with the goal to speed ascend peaks such as Everest without oxygen.
Instagram:Bnowack
Youtube: BenNBuilds