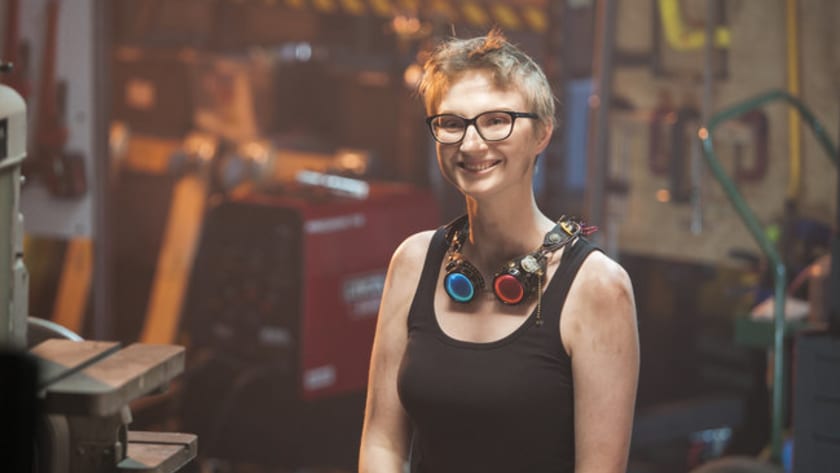 Sarah is a kinetic artist and roboticist from Las Vegas who specializes in designing mechanical systems that allow her machines to express their own personality quirks and odd behaviors.
Though her current passion is in physical fabrication and electronics, Sarah has nearly a decade of experience in the more traditional artistic practices of illustration, painting and print-making. After several years spent haunting the art department of Nevada's local college, Sarah pursued further education at the School of the Art Institute of Chicago. It was here that she was guided by her mentors to try her hand at constructing the robots that she had, until then, only drawn on paper. Due to Sarah's persisting love for drawing comics, storytelling plays a strong role in the design of her robotic creations.
After her experiences in academia, Sarah moved back to Las Vegas to create art in her native desert home. The timing for her return was serendipitous, as that summer a group of inspired engineers and makers were in the process of banding together to create the city's first organized hacker-space, SYN Shop. Eager to play an active part in the development of the local creative community, Sarah jumped on board. This has lead to meaningful friendships with those who have helped add countless technical skills to Sarah's arsenal of abilities.
Web Site: Gravity Road
YouTube: Gravity Road