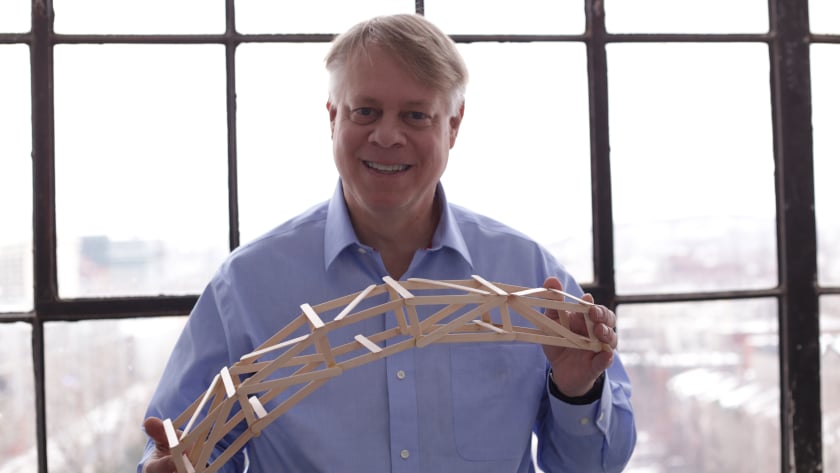 Professor Hammack focuses on explaining engineering and technology to the general public using mass media. He is the first engineering professor to be tenured and promoted to full professor for this kind of outreach work. His goal is to enhance "engineering awareness" by adding a human face to the engineering enterprise. His most recent works focuses on using new media to reach the public. He produces a YouTube channel with over 500,000 subscribers and nearly thirty million views. It is the largest social media presence of any unit on campus.
From August 2005 to August 2006 he served as a Diplomat at the U.S. Department of State. He worked as a science advisor at the Korean Desk, working in part on the Six-Party Talks to denuclearize North Korea, and as a member of the Bureau of International Security and Nonproliferation working to secure highly-enriched nuclear material around the world.
His radio commentaries on "Engineering and Life" were produced at WILL-AM Illinois Public Media and distributed by Illinois Public Radio. In addition to playing weekly in the region, they appeared at times on public radio's Marketplace and in Australia on Robyn Williams' Science Show produced by the Australian Broadcasting Corporation.
His course, The Hidden World of Engineering, is taught every semester to a diverse mix of students majoring in commerce, architecture, photography, history, and graphic arts. This popular course gives students an appreciation for engineering and for how engineers think. It is taught in a unique way that lets the students work in teams and actually do engineering. His work has been recognized with awards from a diverse group of engineering and science societies, including the "trifecta" of science journalism: the Science in Society Award from the National Association of Science Writers, the Grady-Stack Award from the American Chemical Society, and the Science Writing Award from the American Institute of Physics.