Rob Nelson Bio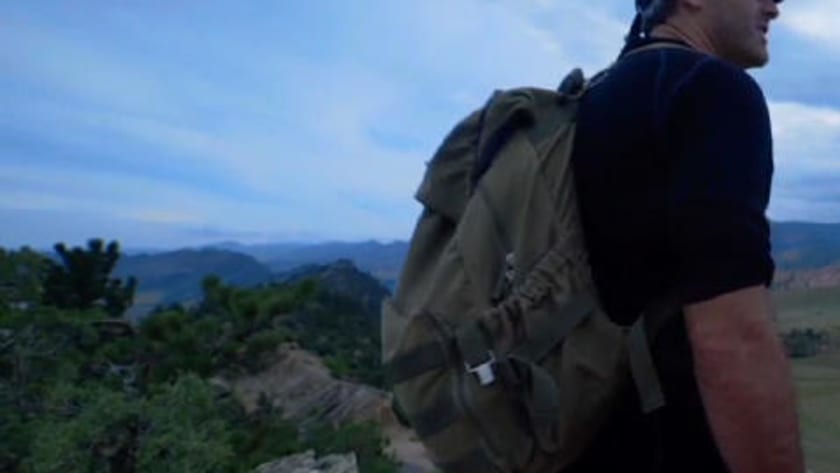 Rob Nelson is an ecologist, filmmaker, and explorer. He has a B.S. in biology and marine science from the University of Miami, a M.S. degree in population and behavioral ecology from the University of Hawaii , and an M.F.A in science filmmaking from Montana State University.
Rob's primary research was conducted on the secretive behavior of the Hawaiian Shrimp Goby, a small fish that lives in a burrow with an alpheid shrimp. These shrimp-goby relationships are inside small burrows and hard to observe. To study them, Rob built an elaborate spy camera system to observe their behavior. This led to years of work with hi-tech instruments to observe the underground world of animals like this.
After finishing his thesis, his work was principally aimed at figuring out the secret lives of rare animals and biological phenomenon and using video equipment to help unlock their secrets. His work took him to baboon troops in Kenya, crocodile nests in Central America, the rainforest canopy in Peru, the Great Barrier Reef in Australia and the lava fields of Hawaii. In total, Rob has lived in 12 states and 4 countries. He now resides in North Carolina with his wife Haley and two sons, August and Leo.
Rob is also the director of a non-profit, UntamedScience.com whose mission is to help explain the science of our world, with special attention to those that are not understood well by the public. Rob is also conducting a side research project on the rare white squirrel phenomenon in the US.
He has won several science film making awards. Of note, he was awarded an Emmy award for his work on Mysteries of the Driftless, a documentary film he produced and hosted. His web series Untamed Science was also given the Science Media's special jury award for it's unique reality approach to science storytelling.